February is the month of Love, as we all know it and celebrating Valentine's day on 14 February is must for the romantics. Uniquest Travel brings you our top 10 things to do with your loved one this Valentines day:
1. Enjoy a romantic getaway at Karkloof spa where you will experience sheer luxury, amazing massages and dine on the most delectable food
2. Take a helicopter ride and enjoy a picnic on the Drakensberg mountain. We can arrange your flight, picnic basket complete with champagne & chocolates too!
3. A romantic dinner is always a lovey way to spend the evening and a candlelit dinner on the beach even more dreamy
4. If you love dancing, let us know as we have an endless list of dinner & dance evenings we can recommend and book for you
5. Gifts are always a novel choice but a gift from Lois Vuitton, Guess or better yet take your loved one to Cape Town and let her / him choose their gift. Packages to Cape Town available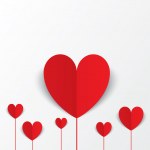 6. Enjoy a dinner on board one of our recommended floating restaurants in Durban. A perfect way t o spend the evening
7. If adventure, fun & thrill is more your game…then try your hand at sky diving or shark cage diving.
8. You only have a couple of hours to spare? Then indulge in a couples massage at one of our chosen spa retreats located in Durban, Johannesburg or Cape Town
9. Nothing spells romantic more then giving someone the perfect gift of a holiday. Give her /him a holiday to their dream destination eg. New York, Paris, Rio. Come on….make those bookings!
10. And if any of the above did not quite hit the right mark, then give us a call and we will tailor make something to suit your interests and budget! Whatever you do, do not forget the flowers & chocolates!!!